The Admin has the ability to manage team members in the organization (add and remove members). Each team member is also assigned a role that may be changed later.
Inviting a Team Member
Open the menu and navigate to Settings.
Navigate to the Members page and select Invite Member.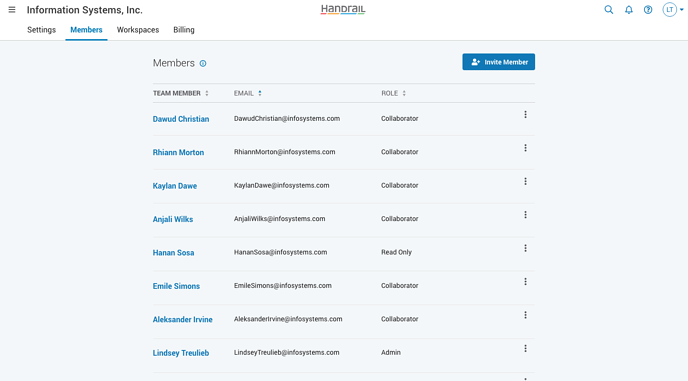 Enter the team member's email address and select a role. You may add team members to invite multiple members at the same time.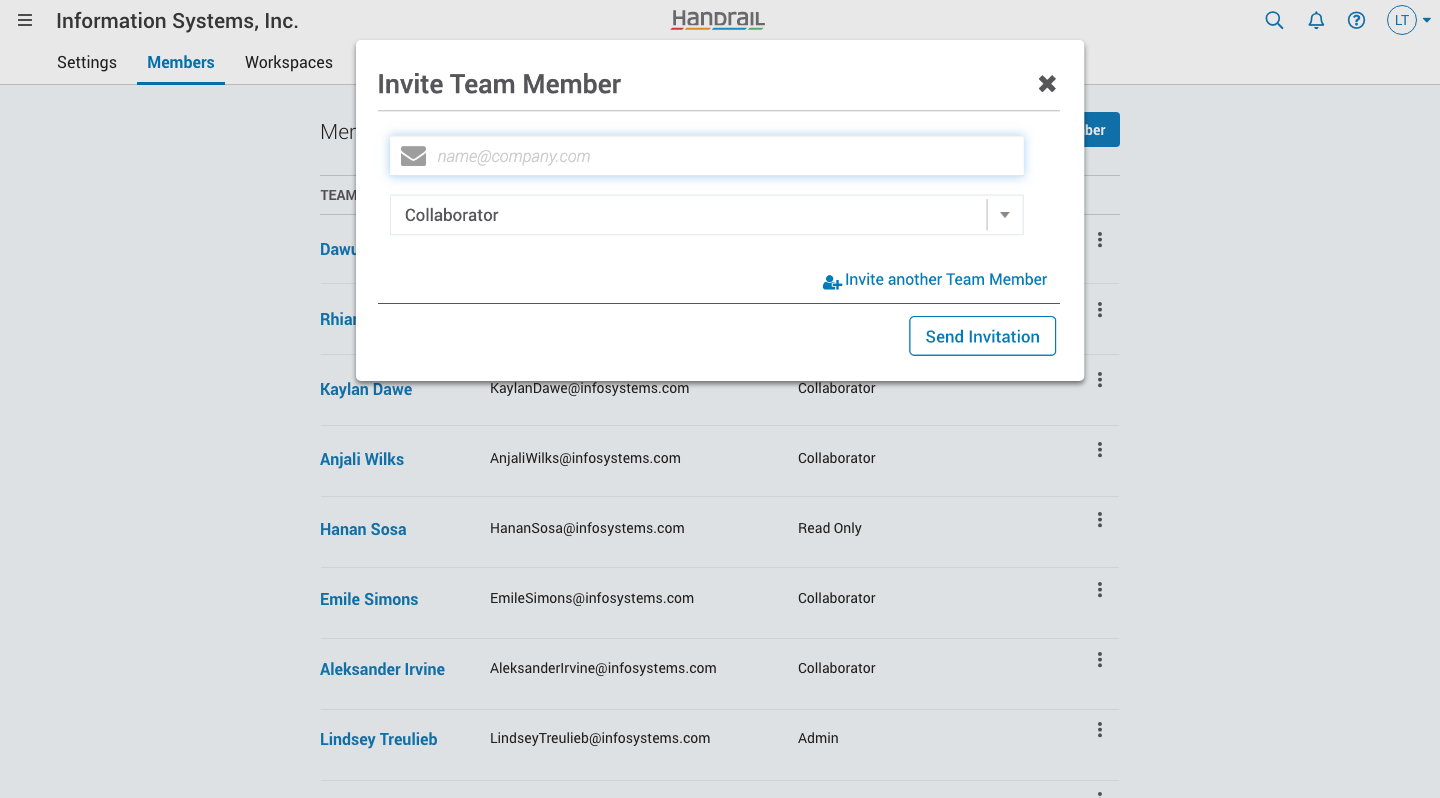 Changing a Member's Role or Removing a Team Member
Open the actions menu for the member.
To change the member's role: select Change Role.
To remove the member from the organization: select Remove.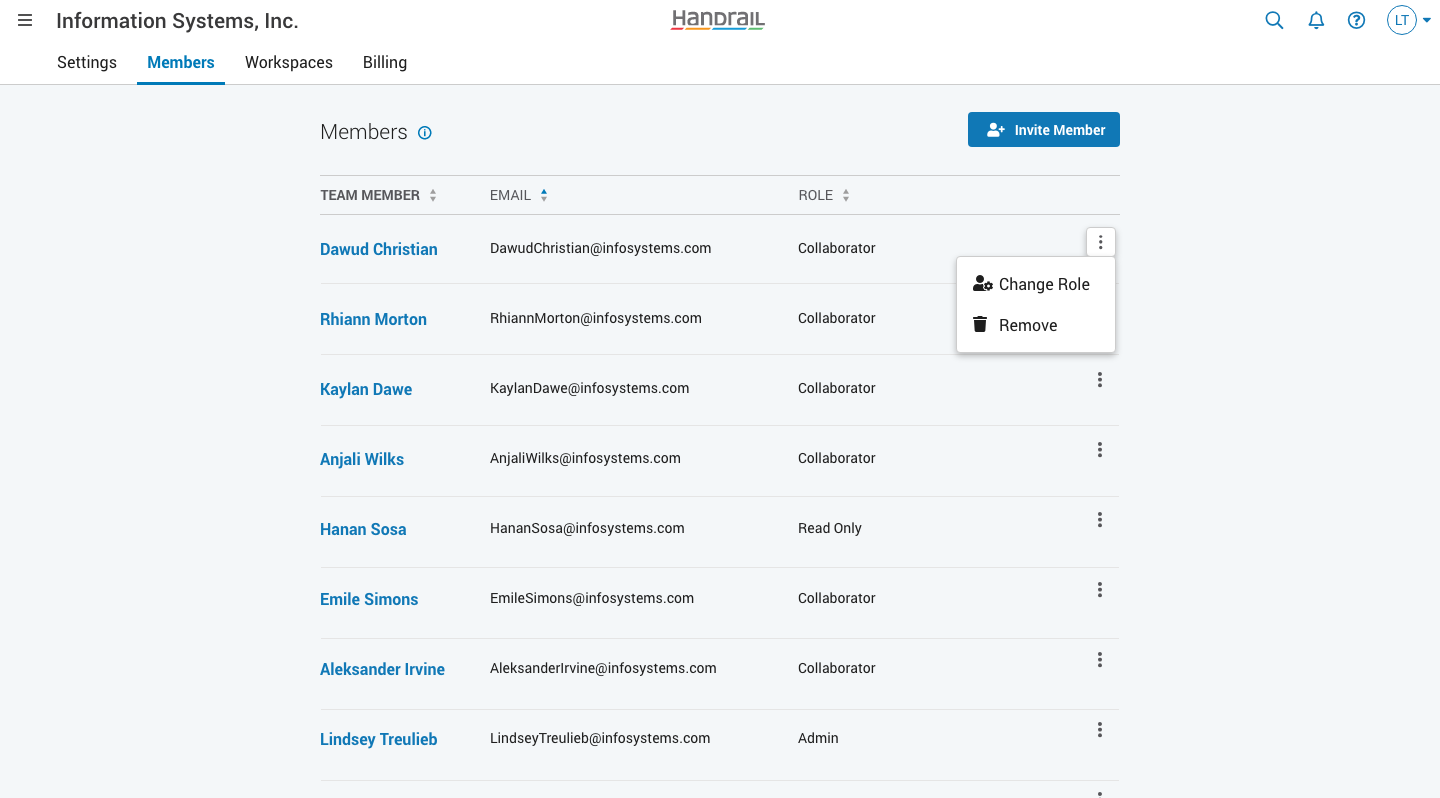 Need more information or have questions we didn't cover here? Get in touch!