In Handrail, you can search insights and studies across your entire organization from the Home page.
The Home page allows you to search and browse all your research. From anywhere in Handrail, access it from the main menu or select the search icon 🔍 at the top of the screen. Enter a keyword search to find insights and studies across all workspaces in your organization. You can also browse insights by tags by clicking a tag.
Accessing Search
Select Home in the main menu to access the global search bar and insight tags: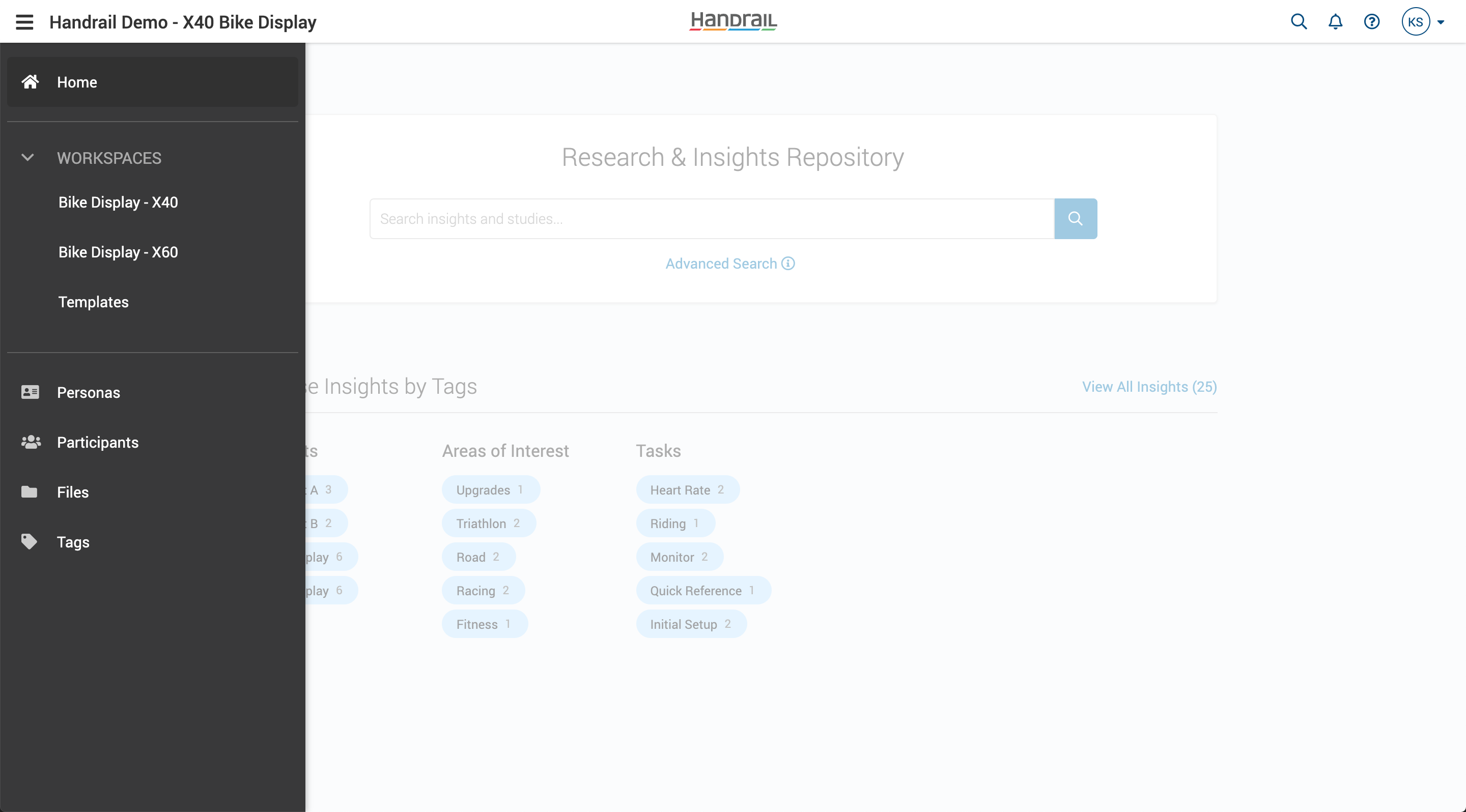 Selecting the search icon at the top of the screen also takes you to the Home page, displaying the global search bar: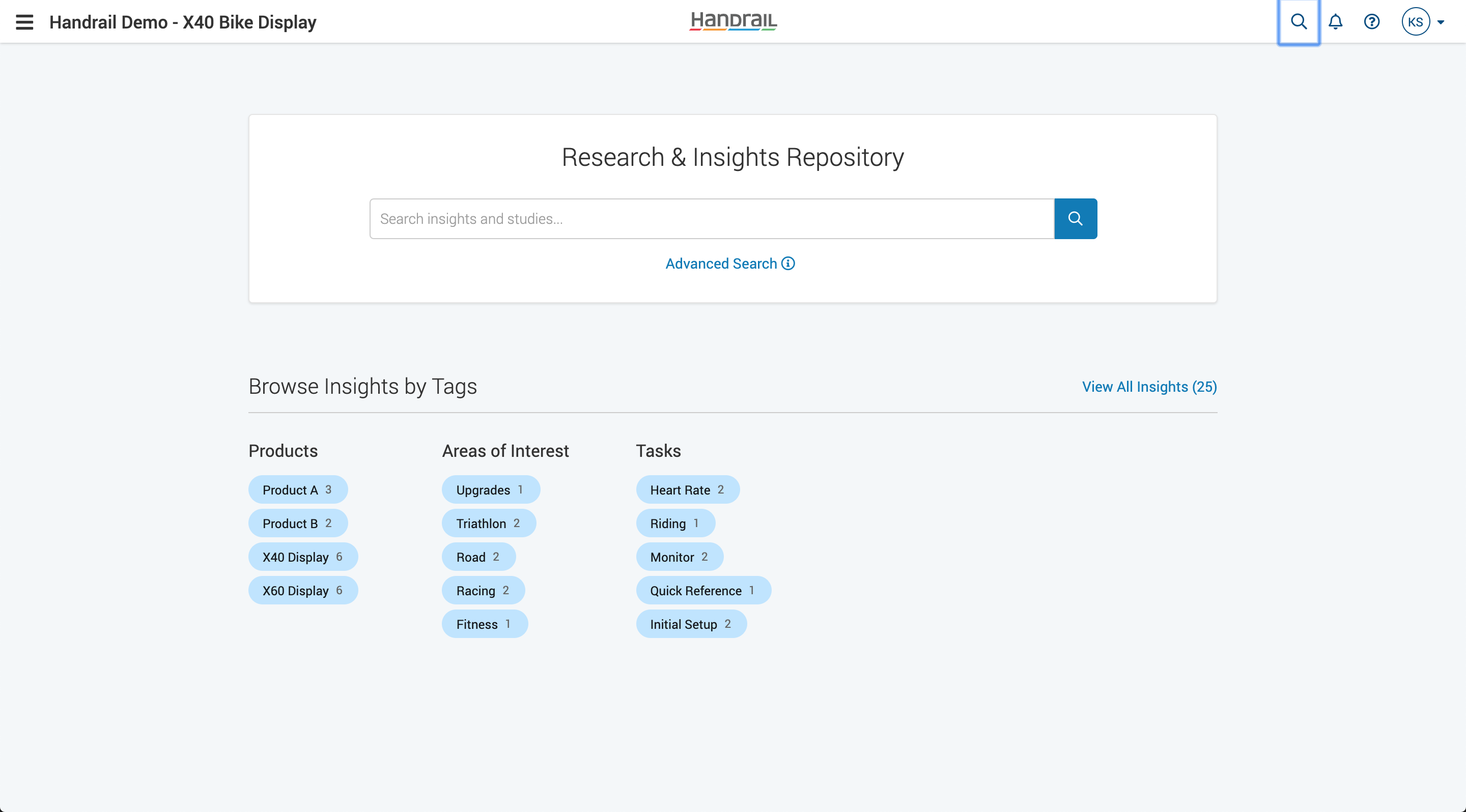 Search Results
Handrail searches all insights and studies in your organization: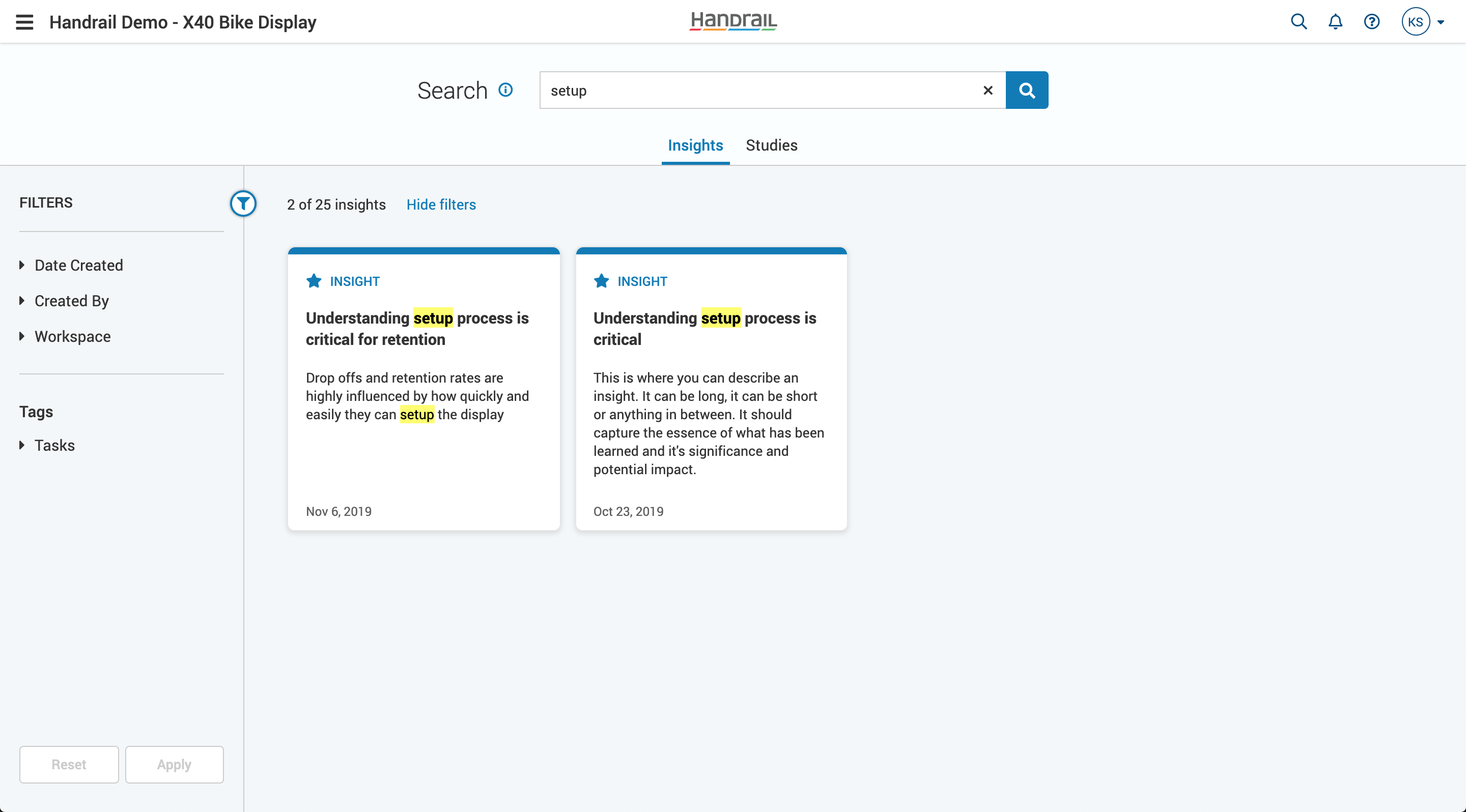 Handrail searches all content within studies, including tags for insights and research cards: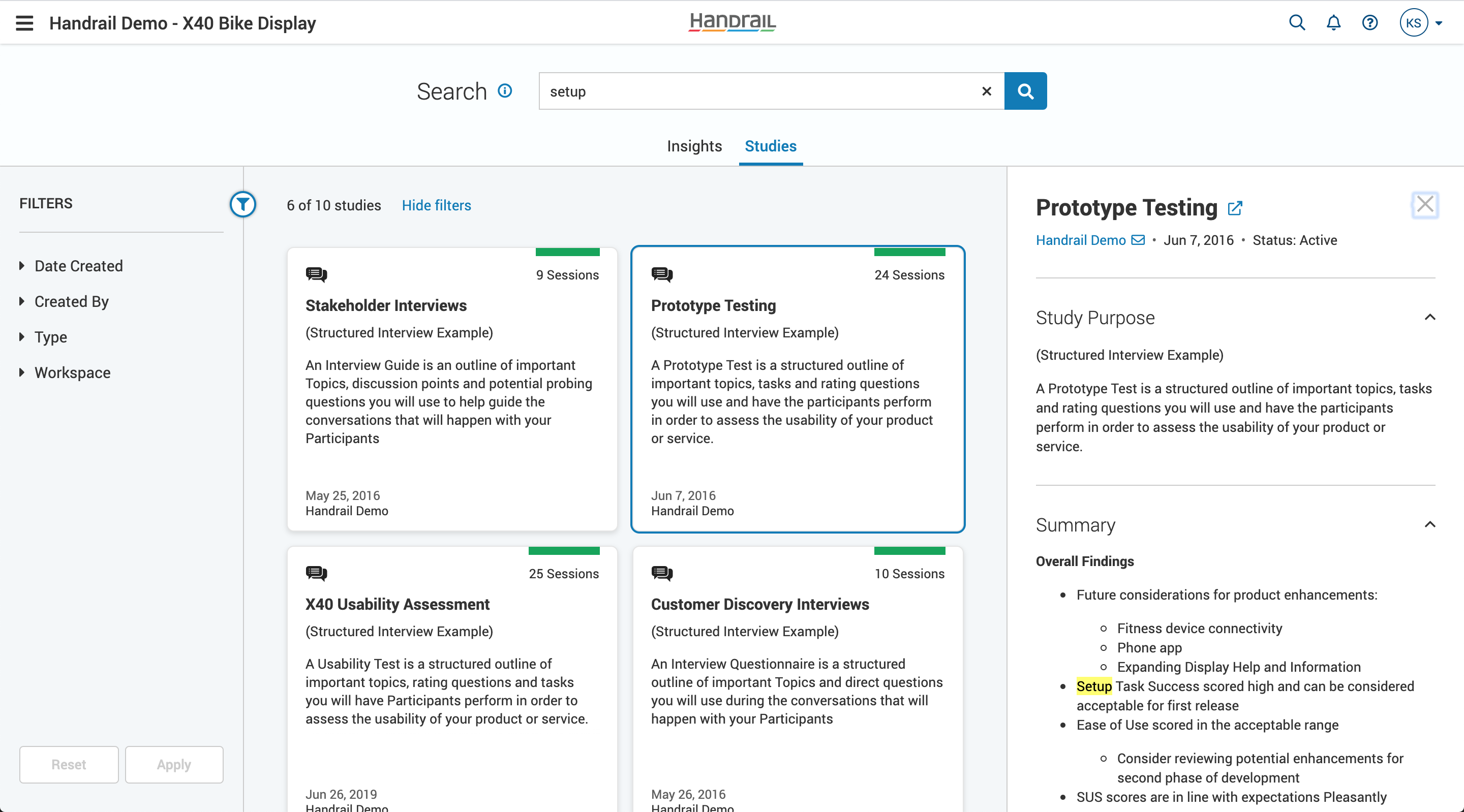 Use filters and advanced search options for more targeted results: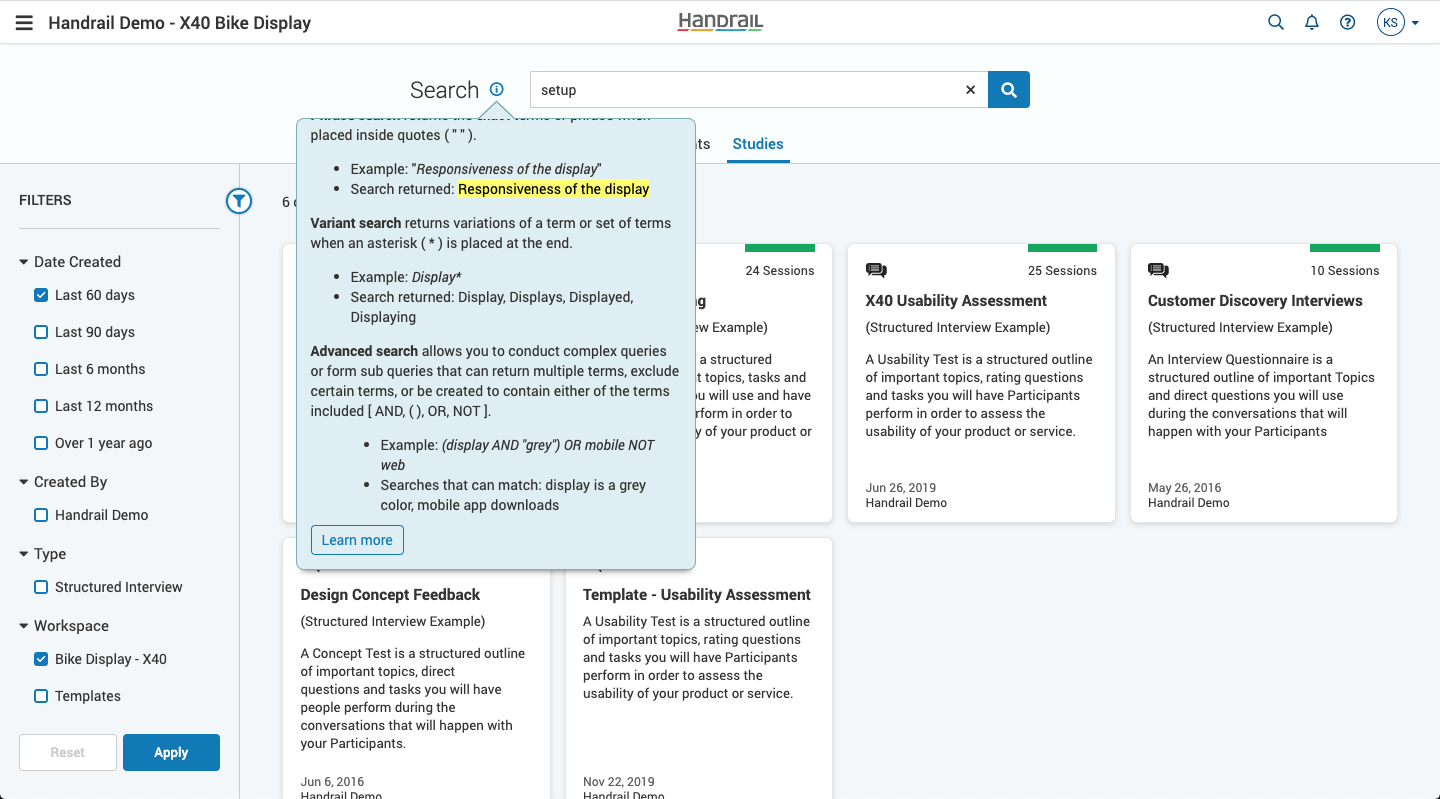 Need more information or have questions we didn't cover here? Get in touch!