Congrats! You've answered the top five questions you need to know before starting your user research session. Now you need to make sure it goes off without a hitch.
Here are a few tips to help you prepare:
Have a checklist
Having a comprehensive checklist of what you are going to use or bring is a great way to ensure you have everything you need when you need it. Nothing is worse than getting to your destination or starting your session and finding out that you forgot a key piece of equipment.
Here are some common things that you might have on your checklist:
Recording Equipment
Research Materials
Incentives
Pro tip:
Prepare for things to go wrong and bring more than what you need; extra batteries, materials, and extension cords.
Keep a schedule
While you can't control the occasional participant no-show during your research efforts, you can control the flow of the session. Having a clear schedule of all the logistics, activities and breaks everyone can refer to will help each day go smoothly.
Here are some common items you might have on your schedule:
Research Location(s) and Directions
Participants and Session Times
Breaks and Meals
Travel Arrangements
Hotels
Pro tip:
Have a back-up plan for no-shows. Prepare a list of extra people you can call at the last minute or plan out a few simple collaborative working sessions activities you could do with your team.
Do a dry run
We've all heard practice makes perfect, and it applies to user research sessions too. Take some time to do a few dry runs. This will help you get a good understanding of timing and pace, allow you to understand what might need to be changed, as well as give you a chance to test the equipment.
Here are the key things to practice:
Setting up and running the equipment to ensure everything is working
Asking questions in the interview guide
Stepping through research materials
Pro tip:
Do your dry run with real people acting like your typical participant. It will make it easier to identify things that need to change or be updated.
Prep the research team
Whether you have team members attend the session in person or remotely through web conference tools, prepping the team ahead of time is critical. Thorough preparation will ensure everyone is on the same page and help align expectations.
Here are few items you might want to review before starting the sessions:
Research Purpose

Quickly reviewing what you are trying to learn or understand before the sessions start not only reminds team members why they are here, but it will help everyone stay focused and ask appropriate follow-up questions.

Responsibilities

Knowing exactly what your role is and what you are responsible for helps overall session productivity and ensures all important participant data is captured.

Attire

Discussing how to represent yourself and dress appropriately for the situation insures there are no embarrassing moments or safety concerns.

Session Guidelines

Reviewing session guidelines of when observers can participate, how to ask non leading questions, and a reminder to let the participant be the expert helps you maximize your time.
Pro tip:
Rotate different team members into the research sessions. The more you expose team members to real users, the more improvements you will see in your products and services.
Adjust as needed
As the research sessions progress, you'll start to identify things that don't work well or need to be changed. That's OK! Being able to adjust as needed, can make each additional session even more valuable.
Here are the top items that typically need adjustment:
Interview Guide
Testing Materials
Individual Roles/Responsibilities
Key Takeaways
Research preparation is critical
There are multiple factors that can influence the success of your research effort
Communication is key
About Handrail
We built Handrail to help teams collaborate throughout the entire user research process. Plan, collect, analyze, store, and share your research all in one location. Sign up for a free 30-day trial today.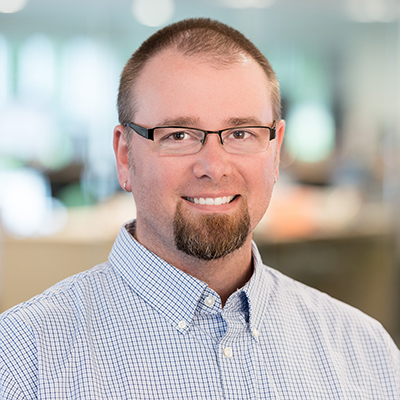 Mat Winegarden
Product manager at Handrail. Sometimes I have ideas...other times I am brilliantly late to the party.