The Discovery Phase is the third installment in a series of posts regarding how organizations can leverage design to create and capture value by infusing their process with moderated research. Here's the overview post and challenge post, if you missed them.
Our Point of View
We believe that better design starts with understanding – understanding your users and customers; understanding your stakeholders; and the context and constraints in which your business and customers interact. As with the Challenge Phase, good Discovery efforts require an approach that avoids a technology or solution bias while remaining open to new possibilities.
The Squiggle
To manage expectations with stakeholders that the entire design process may not be as linear as one would hope, our team uses Newman's "Squiggle" to represent the design process. The Squiggle highlights the circuitous path we may find ourselves on during a design project. Specifically in the Discovery Phase, teams may uncover unexpected themes and patterns that require additional research or even reframe your challenge.
"Years ago I dropped a simple illustration into a proposal to convey the design process to a client. It was meant to illustrate the characteristics of the process we were to embark on, making it clear to them that it might be uncertain in the beginning, but in the end we'd focus on a single point of clarity. It seemed to work. And from then on, I've used it since. Many many times." Damien Newman
Discovery
Feeling excited and enthused from a well-articulated challenge, we are ready to jump into Discovery. During this phase, we strive to observe people in context to understand challenges and constraints. We are now focused on understanding the real-world around us and our users. The Discovery Phase includes two primary activities: research and analysis.
Why Commit to Discovery?
In short, the Discovery Phase will generate empathy and understanding across your teams. Not only does conducting research lead to important insights, it also helps us understand user's mental models. Conducting moderated research with users can generate empathy for the design team, which helps prevent the dangers of self-referential design. You are not your customer.
Discovery Intent
The intent of the Discovery Phase is to understand customers and users in the context of their needs, as well as understanding the challenges and constraints faced by the business. Our focus at this stage of the design process is to understand the current state in a current and real-world context.
Solid research and analysis will help arm you in the future against HIPPOs. HIPPOs are the highest paid person's opinion. Avinash Kaushik has some great tips for dealing with HIPPOs.
To keep the HIPPOs at bay, you and your design team will need to:
Obtain deeper understanding of user needs and goals
Recognize constraints
Understand user and environmental context
The above objectives are successfully met when design, innovation, and product teams commit to research and analysis that leads to understanding and insights.
Research
Discovery research is comprised to two types of research activities, secondary research and primary research.
Secondary Research (aka Desk Research)
Secondary Research, which sometimes is referred to as desk research, is research you or you team did not conduct. This type of research is about reading and synthesizing other researcher's takes on research and market conditions and may consist of meta-analyses of other key studies. Secondary research provides perspective regarding trends and market size, and can serve as a crash course to provide context for your primary research efforts.
Primary Research & Comfortable Shoes
Primary research is when you're conducting your own research. However, to do this research, it is critical get out from behind our desks and out of the safety of our studios or offices. Invest in a pair of comfortable shoes and explore your customer's world. The Pragmatic Marketing folks reference NIHITO (nothing interesting happens in the office) and that is a great reminder out and talk with customers and users in their natural environments. There is so much more context and insight to be gained by going out in the field to interact and conduct research with customers. The experience of conducting moderated research helps teams understand why users and customers behave they way they do. This compliments any new quantitative research and analysis conducted during the discovery phase.
In addition to understanding customer needs, we must understand business goals and constraints. Be prepared to talk with internal stakeholders as well. Discovery work with internal stakeholders includes interviews subject matter experts and stakeholders from across the business. Involvement from key stakeholders tends to gain buy-in towards your design solutions. Know who you need to talk early in the Discovery Phase. Another helpful form of internal research is to analyze existing forms of customer data – sales figures, market analysis, and call center/customer support figures. If possible, sit with customer service representatives and listen to customer support calls.
If conducting user research is new to you or your team, here a few additional tools to help get started with your research:
Analysis
The discovery phase doesn't end with research. Research needs to be complimented with analysis. After the research has been conducted, take the time to analyze the data to provide structures and patterns for the design team and other stakeholders. The results of the analysis will help team members better understand the true problems or opportunities to focus future design efforts. Good analysis frames the research findings and provides insights.
Themes: Intensity, Frequency, and Novelty
One way to jump start the analysis of your qualitative data is to identify themes. During my Discovery work, I like to search for three touchstones:
Intensity – looking for strong emotional responses, both positive and negative
Frequency – how often do these themes occur throughout our research
Novelty – what new insights or perspectives may be introduced by participants
A tip for identifying novel insights are to listen for similes and metaphors used by research participants. The similes and metaphors used by participants helps us understand their mental models and it helps us with a new symbolic shorthand for understanding the problem. Novelty may be presented in the form of hacks. What hacks have your participants employed to solve their problem. Those hacks represent design opportunities.
Key Takeaways
Talk with customers, users, and stakeholders and to understand the real world context of your design challenge
Commit to research and analysis to keep the HIPPOs away
Look for design hacks, as they represent design opportunities
Take the time and effort frame research insights for the design team and stakeholders
Next Steps
Check out Handrail's UX Guide for more resources to help with your Discovery efforts
Stay tuned for our next post in this series, The Design Phase
Feedback
How do your teams address the Discovery Phase? What obstacles have you faced? Let us know in the comments section.
About Handrail
We built Handrail to help teams collaborate throughout the entire user research process. Plan, collect, analyze, store, and share your research all in one location. Sign up for a free 30-day trial today.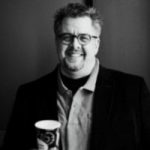 Matt Arnold
Matt is a researcher and product specialist at Handrail, Inc. He is passionate about human-centered design and helping teams do more effective research. Matt has led strategy and design work for early and late stage startups, as well as some of the country's most recognized brands.