The Design Phase is the fourth installment in a series of posts regarding how organizations can leverage design to create and capture value by infusing their processes with moderated research. Here are the overview, challenge, and discovery posts, in case you missed them.
Our Point of View
We believe that design is business differentiator. Businesses and teams that commit to design will outperform their competition. Good design begins with understanding, and the effort to understand does not stop when the Discovery Phase work is complete. To maximize a potential design advantage, teams need to commit to doing moderated research through the design process. Getting customer reaction to concepts and providing a visual language to developers helps us understand if and how design story will resonate with users and customers.
The high-level objectives of the Design Phase are to:
Generate ideas, lots of ideas
Develop and test concepts
Clarify what is to be created
Resolve the challenge, based on research
Evaluate potential solutions
Design: The Rendering of Intent
Jared Spool's simple definition of design is that it "is the rendering of intent." The Design Phase should communicate the system's intent and provide clarity to development and build teams regarding what will be delivered. Through design, we are showing how the system should work for both the business and the customers. Moving from the Discovery Phase with framed insights, we are ready to explore possibilities make progress toward a valuable solution.
Throughout the Design Phase the work should continue to be informed by moderated research. While Discovery helps us make sure we understand the problem and have the right design target. The Design Phase also works to ensure we're making that right thing usable.
The Design Phase requires teams to explore, and reveal versions of a potential future. Design efforts can and should challenge assumptions, contextualize future goals, explore adjacent concepts, and narrate stories about the future. The Design Phase progresses in fidelity from low fidelity sketches, notes, and whiteboard drawings to high fidelity prototypes all to help us convey intent for what will be built and marketed.
The Double Diamond
Dan Nessler's post does a great job highlighting different versions of design's "double diamond". The first diamond represents the understanding and articulating the problem. The second diamond represents exploring and finalizing a solution. Each diamond represents the need for diverging and converging activities to ensure we're building the usable, right thing.
Leverage Insights from Discovery
In our last post on Discovery, we discussed the importance of framing the insights from research and analysis. These insights make sure we are address the "right" problem. The Design Phase helps us make sure we are designing things the right way. Moving from analysis to synthesis, use the output and framed insights from the Discovery Phase.
Following a diverge/converge structure, the Design Phase is comprised of two major stages – build to think (ideation) and build to decide (evaluation).
Build to Think: Are We Thinking About This the Right Way?
At this stage of design, it is important to generate ideas. Lots of ideas! Drawing and building during this activity is to make sure we're thinking about the problem and potential solutions the right way. Teams may have completely different conversations in the abstract, absent a visual language than they do with the help of pictures, sketches, and diagrams. Use a visual language to get everyone on the same page. Utilizing a visual language and sketching can facilitate shared understand of the known and can be used in a generative form to create new ideas. If you'd like to explore this further, please check out Kevin Henry's video.
Build to Decide: What Decisions Can We Make?
The design activities during this stage of the process are now converging to move towards a solution. Our energy moves from generative to evaluative. Our visual language should become more detailed and of higher fidelity. Leveraging higher fidelity prototypes, designers build more detailed artifacts that facilitate better decision making.
One of the more elegant forms of build-to-decide is what the team at Tellart has done with the Museum of the Future. Essentially, the team uses incredibly high fidelity prototypes to explore customer reactions to concepts before building expensive solutions.
Co-Creation as Design & Research
Consider using co-creation during your next design effort. Some fear that co-creation is turning over design to the user. Have we not learned anything from Homer Simpson as designer?
During co-creation sessions, it helps us understand how the user maybe thinking of a solution and it affords us a great opportunity to understand what particular features may do for the user or how their design helps them better articulate the problem they're trying to solve. So, co-creation sessions can generate insights, help improve designs, and is not a form handing over design to customer. While co-creation can be a robust area for user insights, it is just one form of moderated research that can help design teams hit their design targets and avoid more costly mistakes of missing the mark during the Development and Delivery Phases.
Improve the likelihood of your product creating and capturing value in the market by continuing to leverage moderated research throughout the Design Phase.
Key Takeaways
Design is the rendering of intent
Continue to leverage customer and user feedback throughout design activities to avoid costly mistakes
Embrace the double diamond and focus on designing the right thing the right way
Next Steps
Check out Handrail's UX Guide for more resources to help with your Discovery efforts
Stay tuned for our next post in this series, The Develop Phase
Sign up for a free trial or schedule a demo of Handrail to see how moderated research can improve your design outcomes
Feedback
What tools does your team use during the Design Phase? What obstacles have you faced? Let us know in the comments section.
About Handrail
We built Handrail to help teams collaborate throughout the entire user research process. Plan, collect, analyze, store, and share your research all in one location. Sign up for a free 30-day trial today.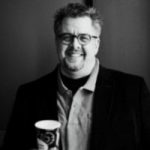 Matt Arnold
Matt is a researcher and product specialist at Handrail, Inc. He is passionate about human-centered design and helping teams do more effective research. Matt has led strategy and design work for early and late stage startups, as well as some of the country's most recognized brands.