The Deliver Phase is the sixth installment in a series of posts exploring how organizations can leverage design to create and capture value by infusing their processes with moderated research. Here are the overview, challenge, discovery, and design, develop posts, if you've missed them.
Our Point of View
Successful delivery builds momentum and delivery alone is not enough to remain competitive. We believe it is important to celebrate the win of delivering your new product and service AND the work is never done. So, don't celebrate too long. As designers, we know that it is imperative to fall in love with the problem, not the solution. Dwelling on the solution brings complacency. A focus on the problem drives a commitment to continuous improvement, and the design cycle starts over with a return to the Challenge Phase.
Intent: Commit to Continuous Improvement
The intent of the Deliver Phase is to implement a well-designed solution and commit to continuous improvement. Utilize qualitative and quantitative customer evidence to understand how your product or service is behaving in the real world. While you gather data and analytics to understand product performance, remember to conduct moderated research to understand your customer's perspective.
Objectives: Leverage Customer Evidence
The high-level research objectives of the Deliver Phase are:
Identify opportunities for improvement
Gather customer evidence
In 2010, Cennydd Bowles introduced the "validation stack" to reinforce the notion that customer evidence is the most powerful element in understanding the success of our design. While our design theory, educated guesses, and research during the design cycle, it's not until delivery that we know how well our product or service can create and capture value.
The Three Es
So, where do customers find value? Forrester Research elegantly answers – effective, easy, and emotionally engaging experiences. Forrester refers to these as the three Es and argue they have always been the foundation for a good customer experience. Is your product or service easy to use? Does it effectively help your customers accomplish their tasks? Does it account for the user's emotion?
The Deming Cycle: Plan-Do-Check-Act
W. Edwards Deming's, the father of quality, championed the work of Walter Shewhart, and summed up the quality process as plan, do, study, act. Overtime, the cycle became plan, do, check, act, and attributed to Deming. After we "do" and deliver our product, we need to continue to check (or study) its performance. Then act upon our findings. In the quality processes, this brings us back to the beginning of the cycle. So it does with design, as well. We return to the Challenge Phase and work the UX Guide again (Challenge, Discovery, Design, Develop, and Delivery).
"In God we trust, all others bring data." W. Edwards Deming
In addition to the quantitative data that we can gather from call center data, sales data, and web analytics, we need to continue to gather qualitative data. This qualitative data provides the "why" to compliment the "what" from the quantitative data.
So how much qualitative data do we need? Short answer, more than you have today. In 2011, Jared Spool wrote about "exposure hours" and implored design and product teams to never go more than six weeks without observing customers using their product and services. Not just a research team, but all of the design and product team members need to talk with their customers and/or observe how customers really use their product.
The teams with the best results were those that kept up the research on an ongoing basis. – Jared Spool
Journey or Alanis?
As you gather customer evidence and observe the use of product and service, which song provides the soundtrack? Is it Faithfully or is it Ironic? Are they using your product faithfully, as designed; or ironically, in an unintended and novel way? An ironic use can be similar to hacks. Every hack provides a design opportunity. So, the novel uses of your product and service may reveal new opportunities to explore to create and capture value.
Drucker: Create and Keep Customers
To close this series on our UX Guide and the design Phases, it is important to know that your design and research activities do yield positive ROI. While the goals and needs of customers remain fairly stable over time, their expectations do not. Customer expectations continue to evolve and are reset by the world around them. Management guru Peter Drucker had summed up the "role of a business is to create and keep a customer." In design terms, the attraction is presenting a competent solution to their need. The keeping, or retention, of the customer is in ensuring you kept your brand promise and continue to help that customer achieve their goals. We believe that the best way for you to create and keep customers, is to do your research. Especially, the qualitative research throughout the design process, if you want to increase the likelihood of attracting and keeping customers.
Key Takeaways
Celebrate the win of delivering your new product or service
Commit to continuous improvement and iteration
Understanding your customer increases the likelihood of attracting and keeping customers
Next Steps
Check out Handrail's UX Guide for more resources to help with your delivery and continuous improvement efforts
Sign up for a free trial or schedule a demo of Handrail to see how moderated research can improve your design outcomes
About Handrail
We built Handrail to help teams collaborate throughout the entire user research process. Plan, collect, analyze, store, and share your research all in one location. Sign up for a free 30-day trial today.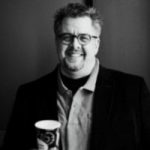 Matt Arnold
Matt is a researcher and product specialist at Handrail, Inc. He is passionate about human-centered design and helping teams do more effective research. Matt has led strategy and design work for early and late stage startups, as well as some of the country's most recognized brands.