The Handrail team is dedicated to helping researchers succeed and our mission is to inspire great design through human understanding. To that end, we are always working to enhance Handrail!
We are excited about our latest round of updates and enhancements, which include:
Open Interview: a new study type to support generative research
Participant Contact Information
Enhanced Research Card Tags
Session Start Notifications
Improved Participant Filter and Search Selections
New Study Type - Open Interview
Handrail now makes it easier for you to conduct generative research. With our new study type, Open Interview, research activities like contextual observations and discovery interviews is as easy as 1, 2, 3!
Participant Contact Information
We've made it easier for you to manage and use your participant contact information by adding the ability to view, print, and copy all participant contact information from your research sessions.
While we've made it easier to use, as practitioners, we ask that you always protect and use participant contact information responsibly.
Enhanced Research Card Tags
We've leveled up research cards to make your analysis and synthesis faster and more effective. Tags utilized in research cards can be recalled and reused across cards and studies. We've also added the ability to enter spaces between words for complex tagging schemes. If you like to use phrases instead of single words for your coding system, we have you covered.
Session Started Notification
To improve the way in which teams can collaborate throughout their research projects, we've enhanced the session notification. Team members may enter a session before it starts (session is in "Ready" status) and when the session begins, team members will receive a notification it has started and be given an option to join.
Improved Participant Filter and Search Selections
Participant filter and search features have been upgraded to be more persistent. You can now access participant details and navigate back without losing your filter or search selections.
Schedule a Walkthrough
Looking for a better way to collaborate on research? Feeling the need to organize and scale your user research? Whether you're new to Handrail and want to know how it works, or would like a refresher with one of our research experts, schedule some time to talk with us.
About Handrail
Handrail helps enterprise teams scale their research practice. As research and design practitioners, we built Handrail to help teams collaborate throughout the entire user research process. You can collect, analyze, store, and share your research all in one location.
We are proud of what we've created, and we want to help research teams succeed. Experience Handrail today. Sign up for a free 30-day trial today.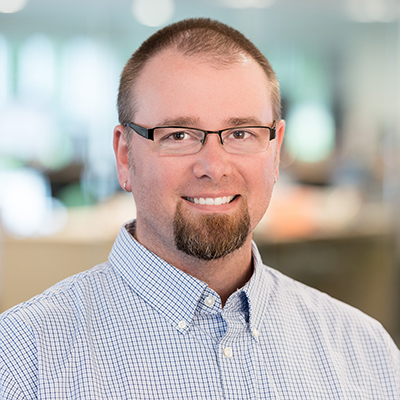 Mat Winegarden
Product manager at Handrail. Sometimes I have ideas...other times I am brilliantly late to the party.